Applying to secondary school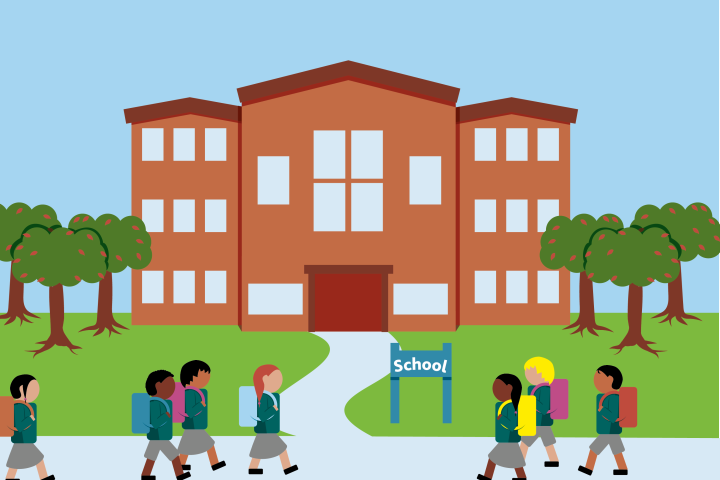 Admission to secondary school in 2024
If your child is in year six of primary school in September 2023, you will need to apply for them to start their secondary education for September 2024.
Applying online for a secondary school place

Online admissions opened on 1 September 2023. The application deadline is 31 October 2023.
Apply Online:

Secondary School applications opened on the 1st September. Please follow the link here.
Places at all Enfield secondary schools will be allocated in line with the published admissions arrangements, which can be found in the council's guide to secondary schools booklet (PDF).

Further information for families 

You can search for primary, secondary and special needs schools in Enfield and across England by visiting GOV.UK. Here you can access Ofsted reports, information on school performance and approximate home-to-school distances. These are only a guide, as the council uses its own specialist systems to measure distances when allocating places in Enfield.


Heron Hall Academy
Our school is part of a family of schools run by North Star Community Trust.
Our secondary school is Heron Hall Academy.
With great GCE results for the 6th year in a row, an outstanding headteacher - The UK's headteacher of the Year for 2023 - and a very committed teaching and learning team, we are very proud of the school. We hope our parents will consider whether Heron Hall would be the right choice for their family.
The school was also recently given the Bronze award at the prestigious Pearson's UK Secondary school of the Year competition.
Heron Hall is holding its Open Evening for families on Tuesday, 10 October at 5.30pm - 7.30pm. 
The school also has a prospectus where you can find out more. Read it here.
You can watch a video about the school below. 

Check out the school's website here.

Meet Arthur Barzey and the Heron Hall family