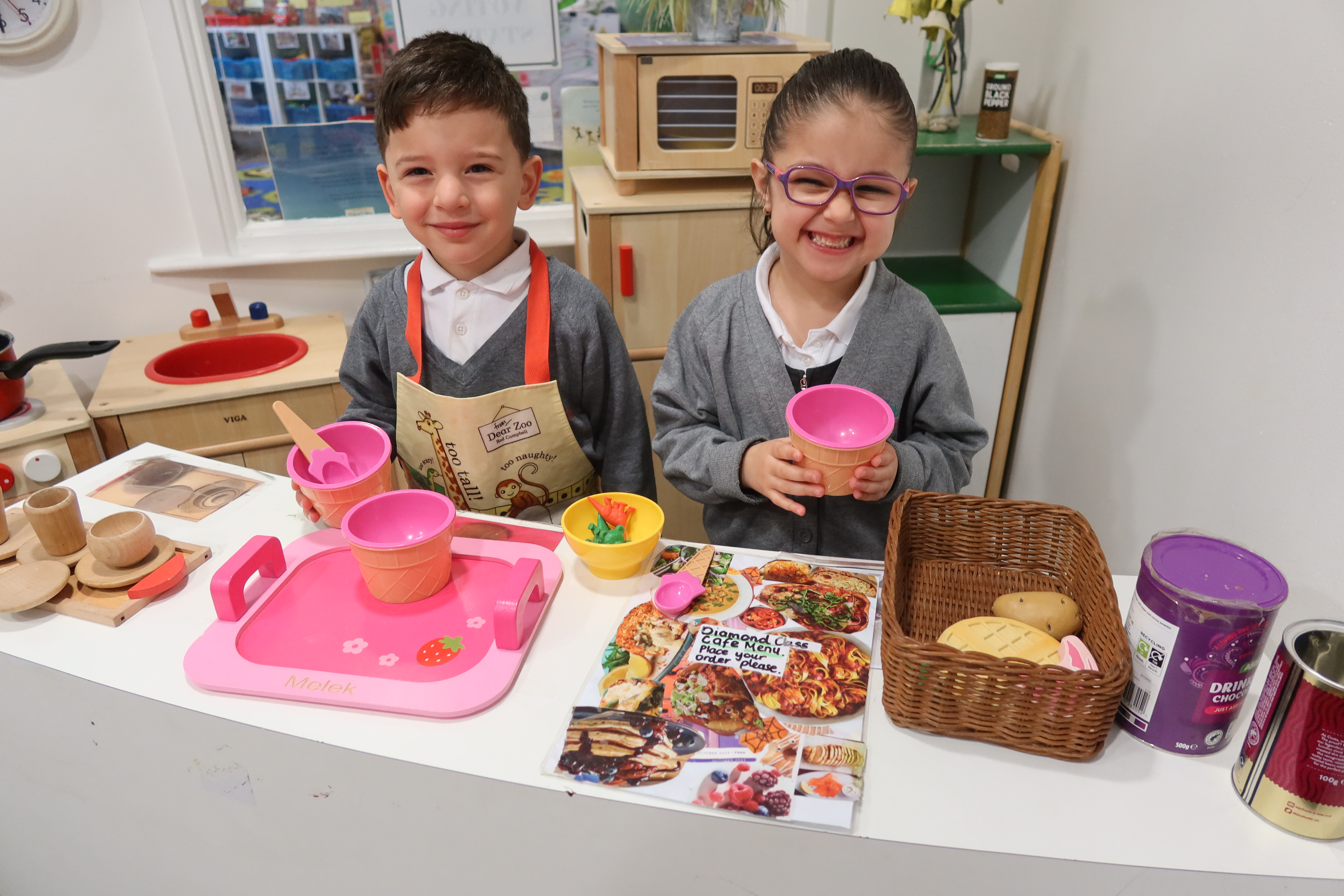 Our Nursery
Welcome to Kingfisher Hall nursery where our experienced nursery team work together to provide a warm and stimulating environment, which motivates children to grow in confidence and to learn through play.
Our excellent nursery team ensures that our children are happy, feel valued and love coming into the nursery provision.  
Kingfisher Hall offers up to 60 fully-funded part-time pre-school places for 3-year-olds which is a mixture of full and part time, funded and fee paying
We understand the importance of interconnecting all areas of learning and development whilst providing stimulating opportunities that cultivate children's curiosity and passion for learning. 
Our areas for learning include:

Creative development
A range of media and materials are provided to encourage and support children to explore and extend their learning through activities which include music, dance, painting, story-telling, sculptures and cutting.   

Understanding the world
Children are encouraged to explore and observe the world around them.  We make use of our woodland walk in order for children to investigate their natural environment.  Children learn about people, places and technology.  

Personal, social and emotional development
Children learn that rules and boundaries are present in order to keep us safe.  Adults model the kindness and respect that we teach our children.  Children develop their social skills and form positive relationships within both adults and their peers.

Language and Literacy
Children experience a rich language environment as they enjoy learning using high quality texts.  We also plan short periods for children to listen to others and to share their own experiences. We understand the importance of developing children's gross and fine motor skills in order to support them in accessing the variety of mark making opportunities.

Mathematics
Children are provided with a range of activities and resources that develop their understanding and description of shapes, space and measure.  They also explore number, basic addition and subtraction.  

Physical development
We strive to develop children's confidence for self-care in order to promote their independence.  Children learn the importance of basic hygiene, healthy eating and exercise.  Through play and enjoyable organised activities, children develop their fine and gross motor skills.  Such as manipulating playdough or drawing large shapes outdoors using chalks.  

At Kingfisher Hall we have:
-    15 hours funded childcare available for a choice of either an AM or PM session.
-    Qualified teachers and highly skilled nursery staff.
-    Activities provided both indoors and outdoors that enable children to develop in all areas of learning. 


Visit us
We warmly encourage visits to our nursery. We would love to show you and your child around.  Please contact us to arrange a visit at your convenience on 020 8344 9890.
Apply for a place now
For all the information you need to apply for a place in the nursery, please go to this link.