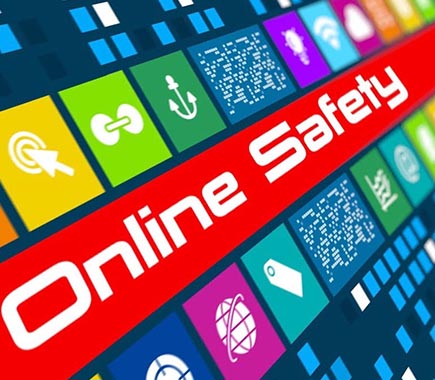 Talking to your child - openly, and regularly - is the best way to help keep them safe online.

You might find it helpful to start with a family discussion to set boundaries and agree what's appropriate. Or you might need a more specific conversation about an app or website your child wants to use or something you're worried about.

Safety resources for parents
•    Parentzone: The experts in digital family life. Find out more here
•    UK Safer Internet Centre: Tips, advice, guides and resources to help keep your child safe online Find out more here
•    Childnet: Information and advice for parents and carers on supporting young people online. Find out more here
•    NSPCC: Keeping children safe. Find out more here
•    CEOP Thinkuknow: Help your children get the most out of the internet. Find out more here
Internet Watch Foundation
Their remit is to remove:

- Child sexual abuse content* hosted anywhere in the world.
- Non-photographic child sexual abuse images hosted in the UK.

Find out more here.


- Eliminate child sexual abuse images online.
- Help victims by removing images of child sexual abuse from the internet.
- Make the internet a safer place for everyone to use.
- Protect our Members' services and brands from misuse.

You can anonymously and confidentially report child sexual abuse content here