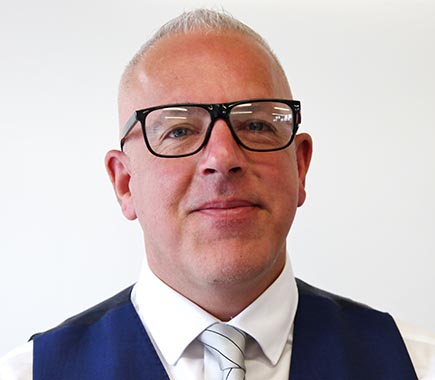 Weekly Roundup from Headteacher, Matt Clifford
Welcome!

You can catch up with everything that is going on at Kingfisher every Friday afternoon!
Communication with our parents is critical.
We want to let you know what is going on in school.
Each Friday I will be writing a short newsletter with a summary of what has been going on in the school, as well as what's coming up.
Remember also that you can check the school calendar on this web site. Our letters home section also has a lot of information. Dontforget to follow us on Facebook, Twitter and Instagram.

Please let me know if you have any suggestions for the weekly round up.
Matt

Round-Up, Friday, 1 November


Dear Parent/ Carers,
We have had another successful week at Kingfisher and your children have been amazing! Here are a few things they have been up to!

Clubs
Pupils have been enjoying many different clubs this week, from Science to Origami club! Please sign up using parent pay as we still have some places left!

School Trips
Year 6 had a great time in Danbury on their residential trip and faced and overcame their fears when they undertook many outdoor activities including zip wires and climbing walls. We all had a wonderful time!

Woodland Walk.
Thank you for those parents who volunteered to help with the maintenance of the woodland walk. We will be in touch soon. It will be a great resource for the skill as it develops. The nursery children enjoyed looking at Autumn colours when they went out there last week!

Congratulations Year 1 and 2
Many congratulations to our very talented year 1 and 2 pupils that represented Kingfisher in the finals of the Enfield Town Schools Partnership Spelling Bee competition. After a hard fought competition, they came a very well deserved second place. This was a great achievement as there were 22 schools taking part. We are very proud of them!

Matthew Clifford


Dear Parent/ Carers,
I am intending to write to you via email every Friday to give you a quick roundup of things that have been happening at school during the week. The staff at Kingfisher are privileged to spend many hours a week with your wonderful children who never cease to impress us with their caring behaviour, gratitude and enthusiasm. I want to try and give you a flavour of what we see every day so you can be as proud of our pupils as we are.
New Curriculum
We are currently working on improving our curriculum and would welcome your input on what you think our children should be learning or experiencing in primary school. For example, would you like your child to learn about politics, current affairs or money sense? I will be sending out a survey via email next week so please lookout for it.
Buildings and Learning Environment
We have painted the school bright colours and have cleared much of the forested area along the Ride. We have access to this via the KS1 playground we want to use it all the time to engage our children with the outdoors. I will be asking for any parents willing to help me out up willow screening along that fence and develop the woodland walk to make it a magical place for our children. A letter will be coming out soon.
Clubs
Apologies for the slight delay in starting the clubs, we want to make sure they are properly organised and resourced so your children get the most from them. We will be sending out the list next week and I am excited to announce that this year we will be entering the Enfield Gymnastics and Dance Festivals and performing in Young Voices at the O2 Arena again. If the club is to enable your child to represent the school then there will be no charge for the school run sessions (for example football, netball, etc)
Coffee Morning and Parent Council
We will be holding a coffee morning very soon and am keen to discuss the creation of a parent forum where we can meet regularly to ensure we are all collaborating and doing the best for our pupils.
Roald Dahl Day
Thank you to all staff and children that dressed up for Thursday's celebration of Roald Dahls "Dahlicious Dress up day." It was such fun and was a real pleasure to see the staff and children enjoying school so much. School should be a fun and vibrant place for our children and this was certainly the case yesterday!
Meet the teacher
These sessions are running next week and so please come along to see your child's new classroom and get to know their new teacher.

Thank you for your continued support.

Matthew Clifford
Headteacher

Round-Up Friday 4 October

Dear Parent/ Carers,
We have had another successful week at Kingfisher and your children have been a credit to you! Apologies for the missed newsletter the previous week. Here is a roundup of the news.


New Curriculum
The new Ofsted framework that has come into force this term focusses on the wider curriculum. While this pleases me greatly it means that schools have to put in a significant amount of work to ensure that not only is the curriculum wide-ranging and in line with the statutory objectives but also that the teachers and pupils know why they are learning the topics being taught and how that builds on what they have learned the previous year and the previous term. We are working on an exciting curriculum built on collaborative project work with a tangible outcome that has a positive impact on their lives and their community. I would like to invite you all to hear more about our new curriculum at a curriculum coffee morning on Friday 18th October at 8:45 in the school hall. Please try and come along!
School Trips
I am pleased to say that Year 4 and 5 went on their first school trip of the year to The Natural History Museum and The Houses of Parliament. We are passionate about taking learning out of the classroom and want to make full use of the free public transport and museums that London has to offer. Thank you so much to the teachers for taking the children into London for an amazing day
PTA
As parents of children in the school, you are automatically members of the PTA and we would really welcome your help. The PTA does an enormous amount of work to help raise funds for the school and many hands make light work. If you are interested in helping out the PTA, there is a meeting on 30th October from 8.45-9.30 am. All welcome.
Parents' Consultation.
Just a reminder to book your space on the consultation evening if you have not already done so. The meetings are being held in the afternoon and evening of Thursday, October 17th

Woodland Walk Helpers
Thank you for the three parents who have agreed to help with the woodland walk and parent council. The children would really like more help to improve this outdoor resource and so I am again appealing for anyone who could spare just one hour a week. We could all meet at 8:45 and work in the forest together until 9:45. Just this one hour a week would be so much help. Unfortunately, litter is being thrown over the fence regularly and we need to keep the area clean and safe before our children can use it. Please register interest at the school office and I will buy the equipment needed. Thank you!

Matthew Clifford
Headteacher


RoundUp - Friday, 20 September.

Dear Parent/ Carers,

We have had another successful week at Kingfisher and your children have been a credit to you! Here is the second weekly roundup.
New Curriculum
We have a visit on Wednesday from our School Improvement Partners. They will be conducting learning walks and staff interviews to see how the school is preparing for the new Ofsted Framework. The new focus on inspections has widened to all subjects and schools will be judged on the quality of provision and teaching in all areas. I welcome this change although, as with many schools, we have to work hard to ensure this is happening. We will share any outcomes with you.

Parent Council
I would like to organise a parent council who could meet once every half term to discuss the school, the children and the curriculum. As parents, you are the most valuable resource and I want our school to really feel like the centre of our community and to do this I need you! If you are available and would be willing to come and meet for coffee to discuss all things Kingfisher then please register your interest at the school office and mention it is for the parent council. Please note, this is not the PTA, rather a working group to collaborate to help the pupils and school. Parent governors are most welcome too

Meet the teacher
A huge thank you to all the parents who came to meet their child's teacher. It was a very well attended event and shows just how much you value your child's education. Remember, if you didn't manage to meet the teacher yesterday then please arrange another time, they will be very happy to meet after school one day.

Parent Parking
Please can I appeal to all parents to be considerate to our neighbours when parking around the school and obey the highway code and yellow lines. Yesterday there was a road rage fight between two adults and the police had to be called. I am really concerned our pupils are witnessing this behaviour and it is only a matter of time before a child is hurt. I have written to the council twice and am now working with the pupils and residents to bring calm to The Ride. Please support the school with this. We all just want our children to be safe.

Class names
Just to clarify, we have added the class year groups and teachers' initials to the class names to aid clarity. The classes will be referred to by their gemstone name and then the numbers and letters. For example, Onyx 6AM.

New pupils
It honestly fills me with joy when I see our youngest pupils join the school in the Nursery and Reception. When I see them I see the future. They are all amazing children. They have settled in remarkably well. In fact the tears that were shed were mainly from the parents!

Woodland Walk Helpers
We are in real need of some parent volunteers who can help me clear litter from the wooded area on the Ride and cable tie a willow screen to the inside of the fence. If we have 10 volunteers, we could do it all in a couple of hours and the children's forest learning area would be screened off from the pedestrians in the Ride. All you need is yourself and gardening gloves if you have them. Once again, please give your name to the office. Thank you!!!

Have a great weekend and I look forward to seeing everyone again on Monday.

Matthew Clifford
Headteacher



RoundUp - Friday, 13 September.
Round-Up, Friday 11 October

Dear Parent/ Carers,

Here is the latest roundup of weekly events at school
Year 6 Trip to the RAF War Museum
Last Wednesday I had the pleasure of joining Miss Ansah and her class for a great trip to the RAF War Museum as part of their World War 2 topic. The children enjoyed the trip and learned much about the history of aviation. They were well behaved and a pleasure to be with.
Daily Reading
The research shows that children who read for pleasure for just 15 minutes each day outperform their peers in all subjects at GCSE level. Please, can you try and ensure your child reads their school book for at least 15 minutes each evening. When looking at the class records it seems some pupils have only been changing their book once every two weeks. We have invested thousands of pounds in the Collins Big Cat reading books from EYFS to Year 6 so children are able to change their book as soon as they have finished their current one. I have also managed to ring-fence enough of the school budget to ensure the new libraries are completely full and so will be asking the children what books or authors they would like to see on the shelves. I have already had a request for the complete works of Charles Dickens. Our children are amazing!
Parent Consultation
I am looking forward to seeing you all on Thursday for the parent consultations. If you cannot make it please remember you can ask to see your child's teacher at any time. We will always make time for you.

Coffee morning
Just a reminder that I am hosting a coffee morning for all parents at 8:45 am this Friday 18th October in the school hall. I would like to present the new curriculum to you and answer any questions you may have. I am also keen to take on board your suggestions. I would like as many parents as possible involved in school life to ensure Kingfisher is a school for all the family.

Parent Volunteers
I am really proud of the fact that we have such high-quality support from our parents. Our children need you and we are always looking for new volunteers. We are currently looking for volunteers who could spend an hour reading with our 4-6 year-old pupils. If you are interested, please let the office know. Thank you so much

Clubs
Thank you for your patience with the after school clubs. We are just collating the list of staff who can run a club and will be letting you know very soon.

Good to be Green
We have introduced three new cards in our behaviour system. Children who are showing fantastic behaviour and effort are given a bronze then silver and then gold card. If they get to gold then the parents receive a text to say their child has been a superstar. I know if you have received one of these texts then you must have felt proud. I received one from my son's school last week and I felt great!!

Have a great weekend and I look forward to seeing everyone again soon.

Matthew Clifford
Headteacher