Create a scrumptious restaurant or café menu!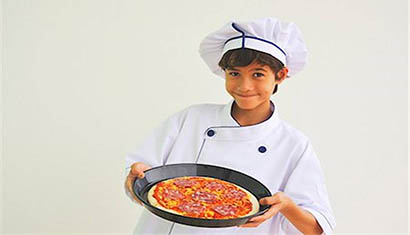 Get creative during lockdown with this fun idea to help keep children busy choosing dishes for the perfect place to eat. 
Ask your children to devise their very own restaurant or café menu, choosing their favourite mouth watering foods.
Things to consider before you create your menu: What type of food will you serve? Do you serve breakfast, lunch or dinner? All three?
What would you call your restaurant or cafe?
Will it be vegetarian? Vegan? Healthy? Fine food or fine dining?
Design your yummy menu anyway you like: draw, paint, crayon, digitally.
Please share it with us on social media. Can you tempt us with your delicious creations?