Brilliant kingfisher pupils participate in the "Great Debate"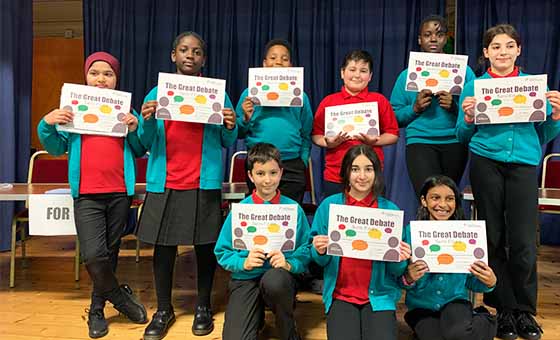 On Tuesday 10th March Kingfisher Hall students from the school debate team participated in "The Great Debate" at George Spicer school in Enfield.
We are extremely proud of our young and very talented debating team who spoke FOR on controversial topics like whether sports athletes found guilty of performance-enhancing drugs should be banned from sport for life.
The debating team also argued AGAINST if children should have screen time limits on electronic devices.
Debating is great for helping children improve their public speaking and listening skills.
Pupils thoroughly enjoyed the experience and can't wait for the next debate to take place! Thank you to all staff involved.