Kingfisher Singing Their Way To The 02 Arena!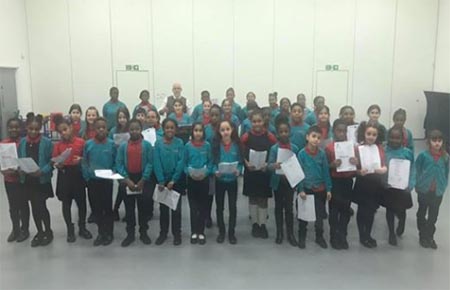 A highlight of the school year, the children have been very busy practising this week for the big day in a couple of weeks.
Our choir has been working hard to learn their lines and perfect their singing after school on Tuesday with the help of Mr Clifford!
Thousands take part in the Young Voices event at the iconic venue from schools who come from all over the country.
It is a wonderful and unforgettable experience for the children that Headteacher Mr Clifford has organised