A birth at Kingfisher Hall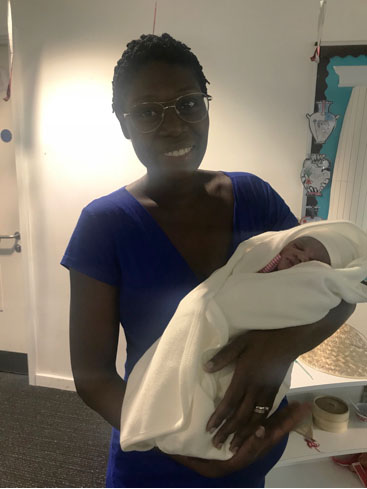 Karen Albert Year 4 teacher gave birth on Wednesday to a baby girl.
The birth took place in Kingfisher's staff room just before 10 am. Her healthy baby who weighs six pounds was delivered three weeks early by ambulance crew and a midwife who attended.
Both mother and new born needed no further medical attention and managed to pay a visit to the children and staff who were over the moon for them. Meera Shah, Acting Headteacher said "she was a huge inspiration to everyone around at the time, we wish them every happiness and success."