Great news site for our pupils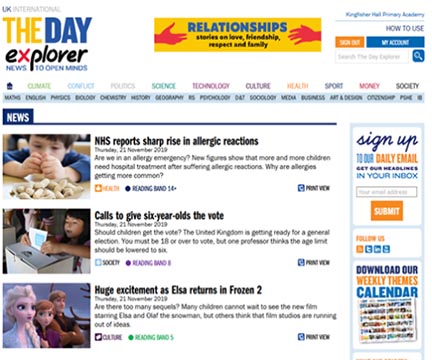 We've signed up for a great news site for the children.
The news site is called The Day Explorer and it is a daily news service for use in schools, colleges and homes.

The Day Explorer is great for our pupils because it provides an additional resource which supports students' researching, promotes independent learning and develops open-mindedness.

Check it out now by clicking here.