Roald Dahl Day - great success!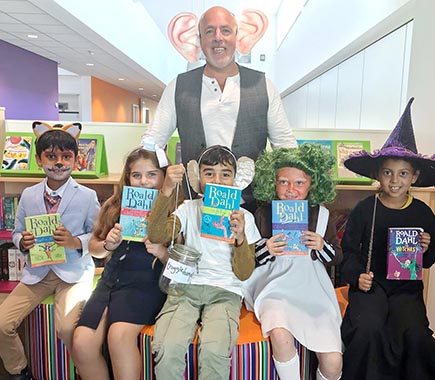 A brilliant Roald Dahl day was held at Kingfisher.
The children in each year group wore amazing costumes that really captured the magic of his books.

Characters featured included: Matilda, the BFG, the Oompa loompas, the Fantastic Mr Fox and the Twits.

Headteacher, Matt Clifford, joined in the costume fun himself and a group of characters from year 3 read their favourite Roald Dahl books together in the new library.


#welovereading #ReadAloud