Kingfisher Hall's Read Aloud book swap - take part!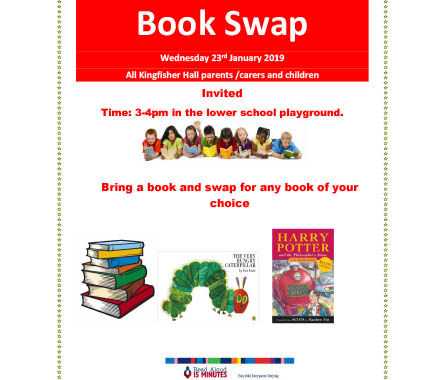 After the huge success of our last book swap we have decided to aim for an even bigger one.

All the action takes place on Wednesday 23rd January in the lower school playground 3-4pm.

We expect over 300 books to be swapped!
Don't miss out!