Inflatable fun day at Kingfisher Hall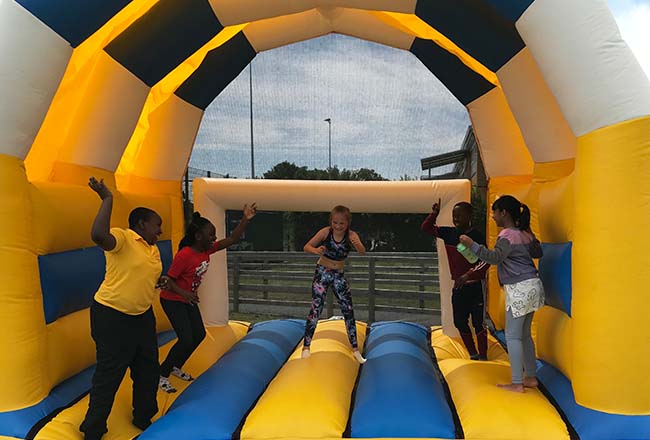 On Thursday the school treated pupils to a special fun day for all the hard work they have been doing in the classroom.

Headteacher, Mr. Clifford said, "The children have been working extremely hard and we wanted to reward them with this fun day".
Kingfisher pupils had a great time jumping on the bouncy castle and playing in the inflatable football arena. They also tested their shooting skills with the inflatable darts and bow and arrow activity.
It's nice to see the children having some well-deserved fun after all their hard work!