Kingfisher's Yaseen is UKs best 8-year-old in global maths challenge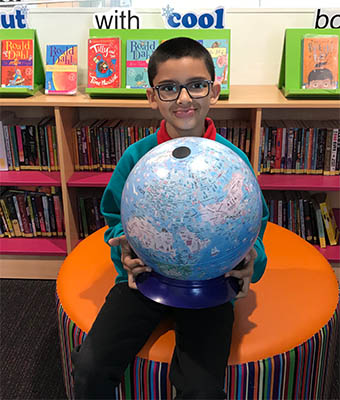 Yaseen, in year 3, has been crowned "top mathlete" in the UK for his age group. 

Over a million students from 17,000 schools across the world took part in the special competition.
Yaseen had to complete 20 live games designed to make maths fun, earning a point for each question he answered correctly. 
He joins 9 other UK champions from different age groups categories.
Yaseen said: "I really love maths, and I love winning points. It's so exciting to have won."
Headteacher, Matt Clifford, said: "We are all so proud of Yaseen. He is officially the top 8-year-old in the country and will be an inspiration to other children at Kingfisher."
Yaseen, who will be receiving an engraved trophy to mark his efforts, now gets to test his maths skills against students from Asia-Pacific, Europe, Africa, Middle East, and the Americas in the international stage of the competition.