Odd Sock Day at Kingfisher Hall.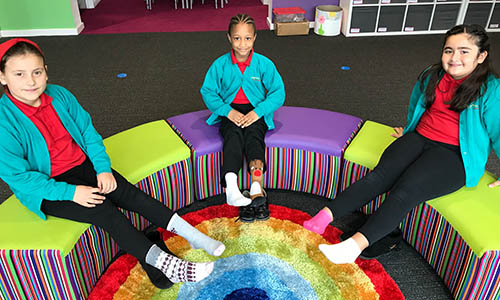 In celebration of anti-bullying week, we asked children to come in to school today wearing different socks.
Wearing odd socks to school symbolises being different and unique. Being different and unique is something that should be celebrated and empowered.
Children also donated £1 towards our "Force For Positive Change" objective. We will be donating funds made to Operation Smile.
Operation Smile is a charity supporting children with a cleft lip. They help provide medical care to these children.
You can see their website here.