Children In Need at Kingfisher Hall Academy!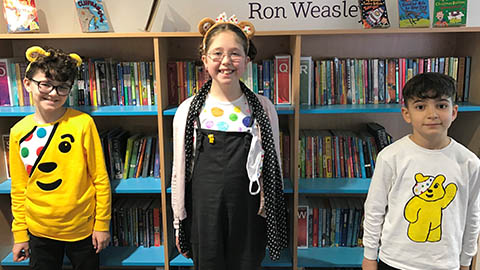 Today we celebrated Children In Need and our pupils came into school dressed in yellow or spotty clothing to support the charity.
The children looked great in their outfits with so many dressing up as the Children In Need mascot, the famous "Pudsey Bear"! Pupils also donated £1 towards the charity.
Children In Need is a charity from the BBC and it was first broadcast in 1980.
The charity's mission is to ensure every child in the UK is safe, happy, secure, and has the opportunities they need to reach their potential.
You can visit their website here.