Spectacular 'Under the sea' work of art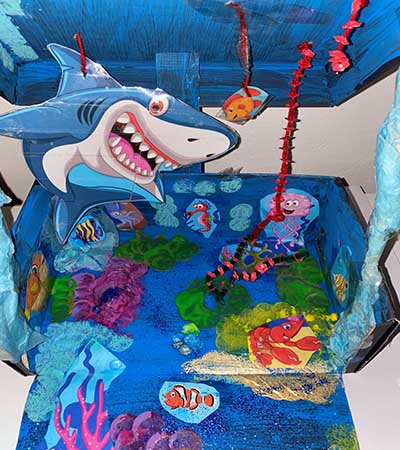 A very talented Year 3 pupil has created a fabulous scene from the depths of the ocean floor, featuring a large shark and an array of colourful fish and plants.
There are sea horses, squid, jelly fish, and even a lobster.
Using paint, paper mache and glue, the work really comes alive, as if you were swimming in the sea with them.
Incredibly everything was created from what was originally an old shoe box.