Pupils send heart-warming letters to Murrayfield care home.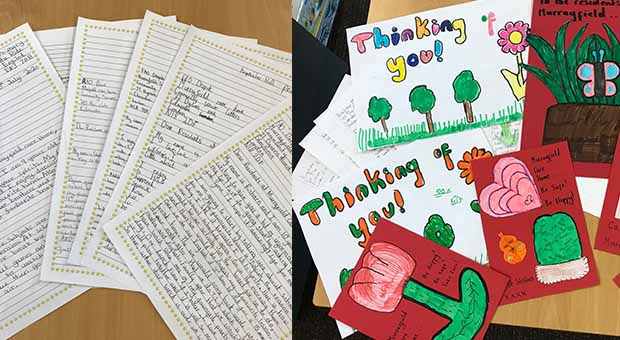 Coronavirus has been extremely difficult for people who are living in care homes.

In these tough times, our pupils decided to write to the residents of the Murrayfield care home in Enfield.
Children in Year 5 and in our keyworker hub wrote some lovely letters to help spread positivity and "raise spirits" during these difficult times.
In the letters our pupils asked how the residents are as well as sharing their favourite school subject and personal hobbies with them
An inspiring and touching gesture by our pupils. We are extremely proud of their efforts for spreading positivity in the community.