Year 6 leaving party at Kingfisher Hall!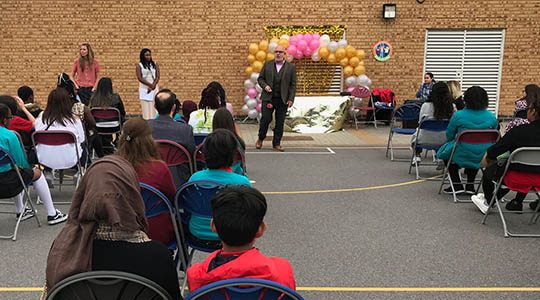 Today we held a socially distanced leaving ceremony for our Year 6 pupils.

Children were awarded certificates from their teachers for all their hard work this year.
We were so pleased to be able to see our parents congratulate their children.
Thank you to our staff for organising this event and we wish all our departing Year 6 pupils the best of luck in the future!