Thank you to our sponsors: World of Satellite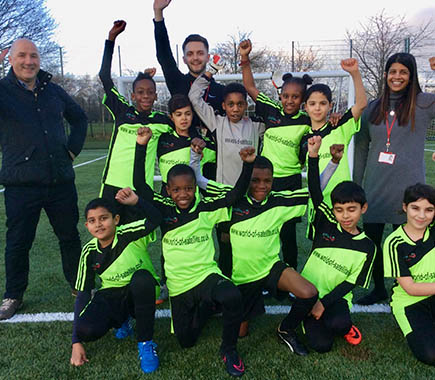 Local technology retailer World of Satellite is very generously sponsoring the football kit of the Kingfisher football team. The new shirts look fantastic!
Stef came to cheer the team on in their first match against local rivals Enfield Heights Academy.
Thank you to Stef for his generosity.

Follow on twitter: @WoSShop.
Interested in sponsorship opportunities?
We have lots of ways in which you could become one of our partners. Please email our Head of Communications, Tino Hernandez